Our Sustainably Caught Albacore Tuna Gift Package Raffle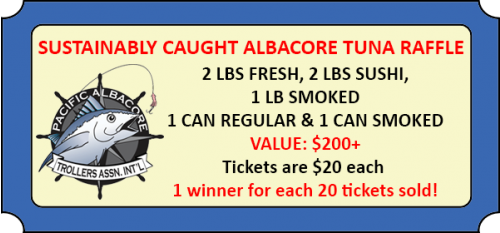 How Our Raffle Works
Our Current Raffle
Note that this raffle is ongoing, and the packages may necessarily have to change with the seasons. The fresh tuna availability may be limited. (June - October)
FRESH TUNA IS ALSO BLAST FROZEN
Not all of the catch is brought to shore fresh, which makes sense. If it takes hours or a day or two to get the fish to shore ... how is that still fresh?
In our opinion, blast frozen albacore will most often be "fresher" than "fresh" tuna. If you like sushi, that "fresh" tuna was more likely than not delivered to them as a blast frozen product.
Northwest Wild Products http://northwestwildproducts.com/ has created a custom package for us that includes:
2 lbs fresh albacore
2 lbs sushi grade albacore
1 lb vacuum packed smoked albacore
1 can regular albacore
1 can smoked albacore
Albacore Gift Package Value
$200+
Raffle Ticket Winners
We select 1 winner for every 20 tickets sold!
We want to reach more people with our message (and some great products, too). You'll not only be helping us get our voices heard, you'll be supporting us as sustainable fishermen and fish merchants who are a part of the solution, too.
Bonus, Grand Prize Drawings!
In addition to the regular raffle, we will be conducting a secondary, grand prize drawing 4 times each year. We do not sell additional tickets for this. Your regular raffle ticket purchase puts you into this drawing, too!
The grand prize drawings are donated by people in the fish industry.
Raffle Tickets
Tickets are only $20 each and you may purchase from 1 to 10 at a time.
Announcing & Notifying Winners
We will announce winners on our website & Facebook page.
If you are opposed to your name and city being posted, you've got to tell us!
We will also send an email and call you if you have provided your phone number when you purchased your raffle tickets.
Delivery
This gift set is rush shipped to you (fresh tuna on board), so we must make sure that there will be someone available to receive the delivery!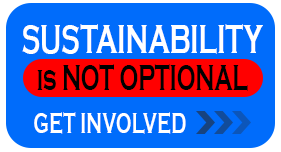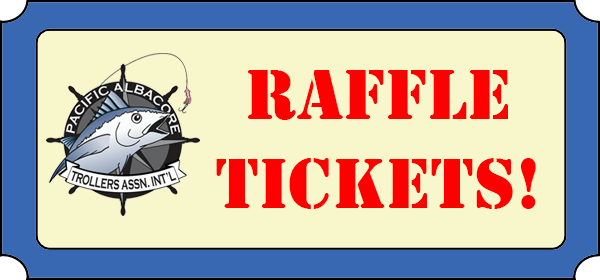 THANK YOU, SPONSORS!